THE 'RAP IT UP' BLOG
SCRAPBOOK BY DILZ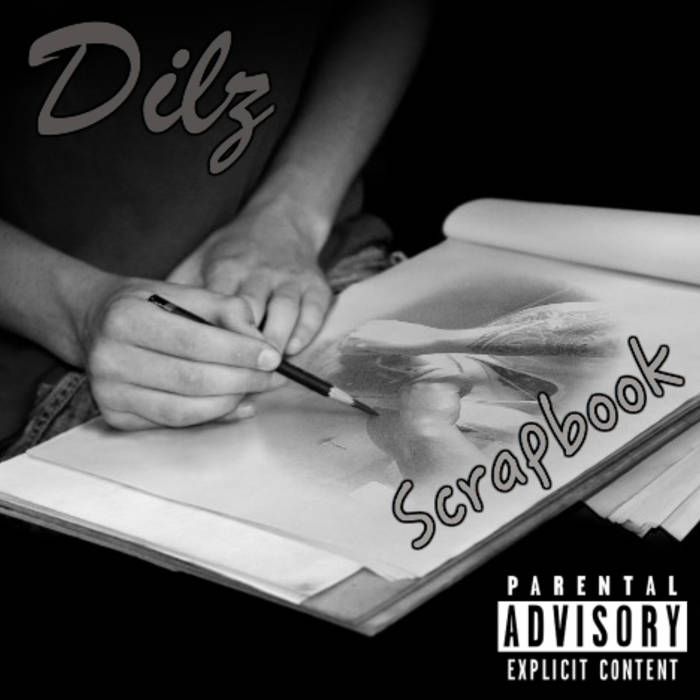 Dillon Lamb aka 'Dilz' is a young rapper from Foxton who has released a new mixtape called 'Scrapbook'. This isn't Dilz first mixtape his Bandcamp discography shows several mixtapes dating back to 2013. In 2013 he released 3 mixtapes alone which shows he's putting in the hard yards and coming out the gate full steam. He seems to have taken a step back for most of 2014 and 2015 (probably to create new material) but his first offering for 2016 Scrapbook showcases Dilz immense talent not only as a rapper but as a musician.
Scrapbook is 13 tracks of medium paced Hip-Hop in which Dilz displays a competent flow and a pretty decent singing voice. Dilz has a great ear for hooks and melody and Scrapbook is full of great songs. I thought the album could have used a professional mix and master but the quality is still decent.
Usually when I think of mixtapes I think of rappers taking popular songs and rapping over them. I didn't recognize any of the samples used in 'Scrapbook' although the samples chosen like the female vocal hook in the opening track 'Losing my mind' are catchy and creatively put together. In saying that I think you could consider this a full length album rather than a typical mixtape.
Dilz raps about his life. His frustrations he has about being trapped in a small town, his love for his girlfriend and the struggle a Hip-Hop artist has getting recognition in a never ending ocean of rappers and competition. Dilz speaks from the heart and I could feel myself relating to his story. In a lot of ways his story is my story and maybe your story too. I like this approach to Hip-Hop lyrics and is a device successfully used by huge international rappers like Eminem and other artists like Kiwi rapper Tom Scott. Here's an example from Dilz 'Losing my mind'. " 'Heal the wounds' made it big and they say it really helped, but I've got a hundred other songs that took my time and effort, though my closest friends can't even find the time to check it, I'm feeling like my hope is gone, got a girl I love and it's her that I'll focus on, working on a farm filled with pigs it's ironic though, as working with the police is the route that I wanna go, but I promise that I'll grab the pen and finish what I started if I get the urge to rap again"
I also related to his song 'Hometown' which is about feeling trapped in a small town. I know I relate to that and has got to be a subject many in this tiny country of ours have experienced. Check out the music video for 'Hometown'.
Check out Dilz music on Bandcamp.
Comments Section